Struggling in your relationships?
Having trouble coping?
Feeling "stuck" in your marriage?
Ready to create change?
As a licensed therapist for over 14 years, I have had the opportunity to help my clients create changes both for themselves individually as well as within their marriage and relationships. I specialize in helping both individuals and couples identify their strengths as well as work toward improving those areas of their lives that are causing them distress. Please contact me today to schedule your free 30 minute consultation or to schedule your first appointment.
Individual/Family Therapy
This therapy involves identifying core issues that are impeding daily healthy functioning. These core concerns might include:
Anxiety
Depression
Separation or Divorce Concerns
Job Stress
Stress Management
Grief and Loss
Relationship Difficulties
Parenting Concerns
Feeling "stuck" or in a life transition
Therapy includes learning and practicing skills to face challenges and incorporating these strategies to improve one's life.
Discernment Counseling
This is a counseling strategy based on William Doherty's work at the University of Minnesota. This is short term therapy to help couples decide whether to pursue goals toward improving or ending their marriage with the emphasis on clarifying issues and creating a strategy for solutions.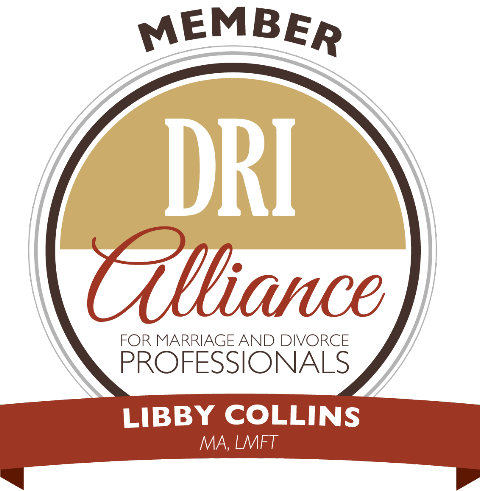 Marriage/Couples Therapy
This is therapy based on mutual and collaborative efforts to resolve marital concerns and heal the relationship. Couples sessions involve work to identify underlying issues including:
Communication
Conflict resolution
Intimacy and Sexuality Issues
Parenting and Extended Family Concerns
Healing after an affair
Coping Skills Development
Prepare/Enrich therapy for engaged couples
Blended family issues
Methods for healing are based on the work of John Gottman, Barry McCarthy, Relational Life Therapy and Emotionally Focused Couples Therapy